Hengshui city"strive for a better life"focus on the interview activities into Youjiete
In order to celebrate the 100th anniversary of the founding of the Communist Party of China, on July 28, organized by the Publicity Department of the CPC Hengshui Municipal Committee and the Information office of the Hengshui Municipal People's Government, the "struggle for a better life marching centralized interview activity went into Jizhou District.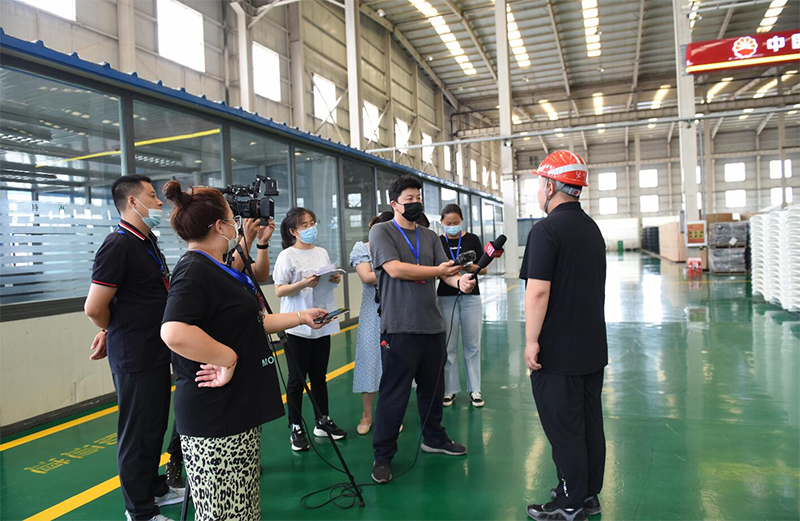 This interview focused on the theme of "economic innovation for development", focusing on the introduction of Hengshui Youjiete New Material Technology Co., Ltd. in the new product research and development, scientific and technological innovation and industrial transformation and other aspects of advanced experience and practices and outstanding achievements. The company adheres to the combination of product technology upgrading and adapting to the new requirements of environmental protection. All production equipment and auxiliary equipment in the workshop are installed with side gas collecting device, which has realized the industrial transformation, technological upgrading and high quality green development.
Contact Us
Hotline:0086-0318-8625288
Fax:0086-0318-8625288
Email:
Skype:
Add.:No. 589, Chang'an east road, Jizhou district, Hengshui city, Hebei province,China